The 13 is back with a bang! Lucas is now live.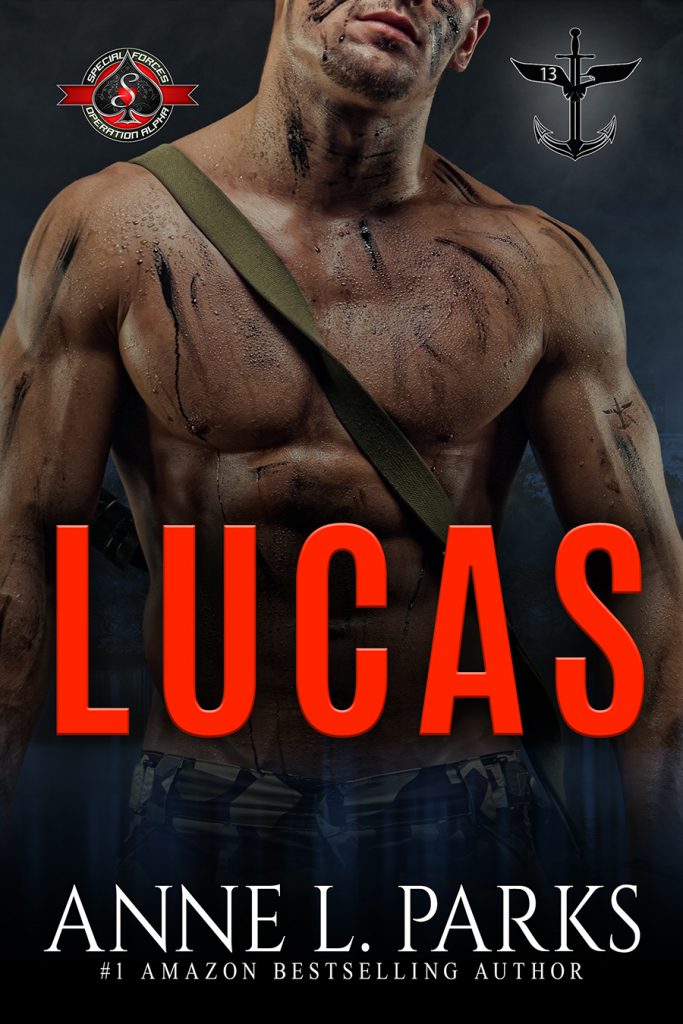 For Dr. Scarlett Black, treating tuberculosis patients in Russia provides her life with purpose—as well as an escape from her failing marriage. But when she is suddenly kidnapped by a group of terrorists, her desperation to place time and distance between herself and her husband may have placed a deadly target on her back.
Lucas Black loves being a Marine Raider sniper. Loves being a part of the elite, highly covert special operations unit, The 13. And he loves his wife. But when Lettie Black is kidnapped, and the operation to free her goes horribly wrong, Lucas questions whether their marriage is even worth salvaging at all.
Lucas and Lettie must put aside their differences to save innocent lives. But will they also have to sacrifice not only their love, but their lives, in order to keep others safe?